Production Facility
Project delayed is profit delayed. Our scale of operation makes us capable of handling large projects, our experience gives you the assurance regarding the timeliness of execution and our strict adherence to quality gives you the peace of mind of knowing that your project lies in good hands.
Our firm is intended to outfit with advanced roll forming systems, we are able to generate a wide range of roofing, cladding profile sheet. Machines like the roll forming mills, hydraulic bending machines, crimping machines, thermoforming machines, ancillaries and other related machines, help produce a flawless sheet metal job with the help of skilled and trained manpower.
SSEP Building & workshop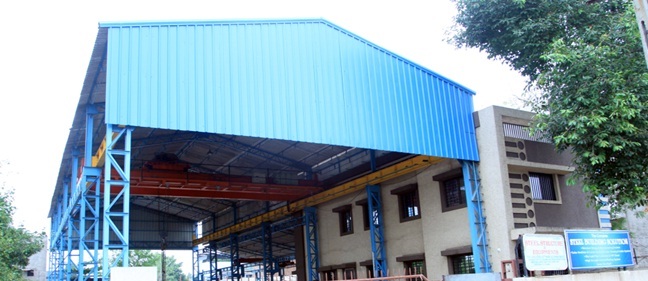 In order to augment the expertise of our dedicated team of engineers and designers, we have invested in the latest       and the best technology and machinery in the steel building industry. All our equipment work on CAD/CAM. Our CNC-enabled machines (a first in India ) are programmed to work without any human intervention. This results in gives an error-free manufacturing process and quality products.
Quality Control
We believe in providing high level of premium quality products to our esteemed clients. we follow stringent quality control procedures and for that we have a separate quality control department consist of high qualified technical staff. Apart from this the guidance of some of the high profile inspection authorities has been very helpful for us to maintain the constant standard of high performance from the initial stage of collecting raw materials to the final Erection of the Structure.